The Inclusion Nudges Blog
Inclusion Nudges are behavioral designs proven to work
You can't avoid bias, but you can reduce how bias influences
You get practical actions to be an impactful change agent
The guidebooks make it easy with step-by-step examples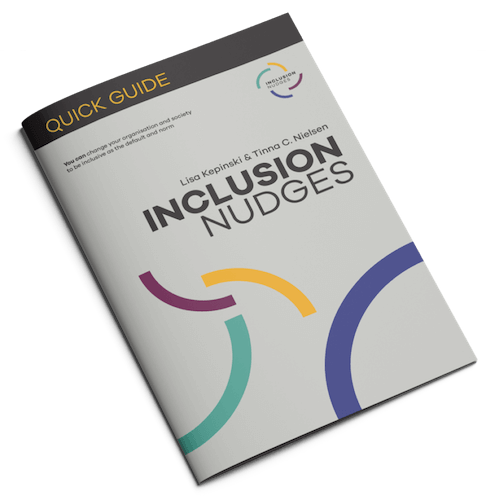 Start with a quick introduction to the Inclusion Nudges Change & Behavioural Design Approach
The Inclusion Nudges Blog Posts
These Inclusion Nudges articles address ways to address challenges in diversity, equity, & inclusion by applying behavioral insights and design.
3 Inclusive Actions for Psychological Safety
Psychological safety is triggered by inclusive actions. Groups with behavioural norms supporting psychological safety, have higher team performance, innovation, growth, retention of talents, trust, collaboration, and a sense of belonging. Here are 3 Inclusion...
Sign up to stay informed about new posts on the Inclusion Nudges blog