The Inclusion Nudges Blog
Inclusion Nudges are behavioral designs proven to work
You can't avoid bias, but you can reduce how bias influences
You get practical actions to be an impactful change agent
The guidebooks make it easy with step-by-step examples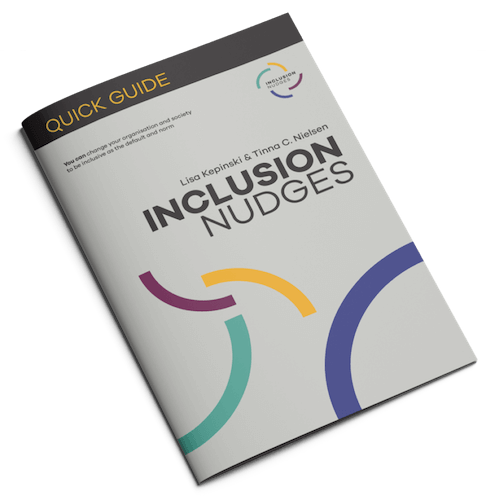 Start with a quick introduction to the Inclusion Nudges Change & Behavioural Design Approach
The Inclusion Nudges Blog Posts
These Inclusion Nudges articles address ways to address challenges in diversity, equity, & inclusion by applying behavioral insights and design.
Pandemic-Era Shifts in Work & DEI Series – Full Article
What a tumultuous time the past two years have been! The pandemic-era (which we are still in) has been a massive, rapid-paced experimentation with new ways of working. It has brought about a profound shift in how we think about work and the future. There are still...
Sign up to stay informed about new posts on the Inclusion Nudges blog